This Children's Book Author Wants Young Readers to Learn Time Management Through His Book, "A Day in the Life of Cowboy Mike and Winston."
Acclaimed American Author Michael D. Eastwood is instilling time management in children through his characters, Cowboy Mike and Winston.
Prescott, Arizona – Animals have this underappreciated ability to live around the clock. Birds stop searching for food after sunset. Dogs become restless as they approach feeding time. Squirrels store away food as winter approaches. All these animals possess the gift of time management. They know the night and days, winters and summers, and structure their life accordingly. Animals live by a fixed schedule and set of rules, just like Winston, the main character of Michael D. Eastwood's children's book series.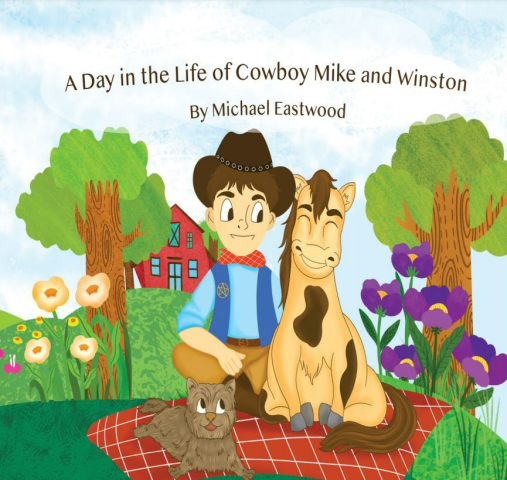 Winston is a miniature pony who also spends his day around the clock. He wakes up at a fixed time, eats at a fixed time, and even plays at a fixed time. His daily structure helps him enjoy every task equally. His conviction to follow his routine motivates his owner, Cowboy Mike, to do the same. Their daily adventures are highlighted in the series "A Day in the Life of Cowboy Mike and Winston."
Reading about Winston's daily routine can help parents teach their children about time management from an early age. This children's book can be a ray of hope for those sleepy heads, especially for preschoolers who are new to following a routine and find it difficult to wake up early.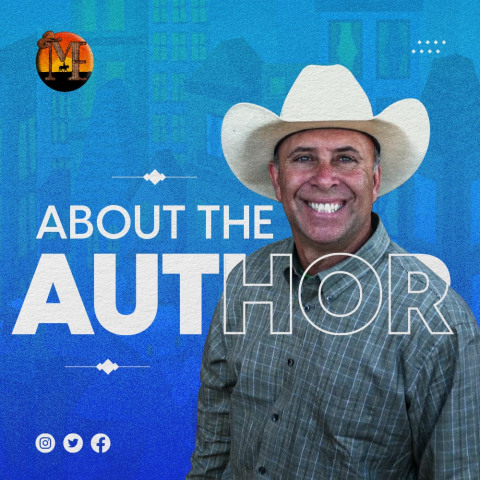 In an interview, Eastwood says, "I wanted to make my book educational and inclusive. There are illustrations to ignite the imagination, easy prose to play on your mind screen, and characters that compel you to improve at work."
Ponies have always been an intriguing topic for children. Some may think of them as magical creatures, while others call them baby horses. But they belong to none. Ponies are a different horse breed with shorter legs and smaller stature. When compared to horses, ponies are much stronger as well. Their size makes them the perfect outdoor play pal for young ones.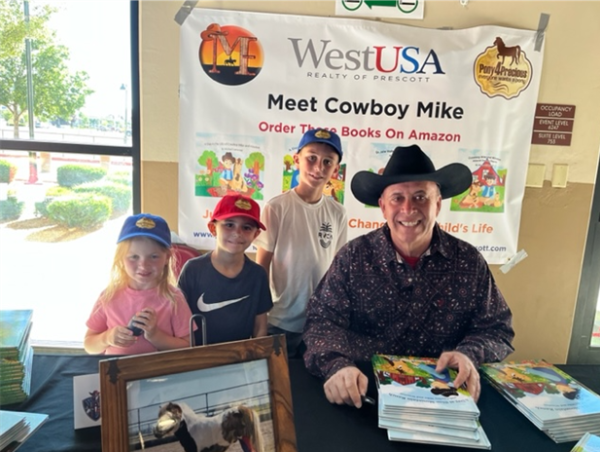 A Day in the Life of Cowboy Mike and Winston is educational. The friendly banter among the Blue Mountain Ranch family and the friendship between Cowboy Mike and Winston make it an engaging read. This illustrated book is perfect for kindergarteners and an ideal bedtime story for toddlers.
About The Author:
Michael D. Eastwood is a renowned author, known for his collection of five children's books, and a prosperous entrepreneur. He initiated his journey in writing, motivated by his fervor for the welfare of animals. His literary works have received critical acclaim for highlighting the plight of ponies and imparting lessons on responsibility, bravery, and altruism to children.In addition to his literary accomplishments, Michael is the proprietor of a real estate brokerage firm, an eloquent public speaker, holds positions on the boards of various companies, and is a Master Coach. All the proceeds from the sales of his books are generously donated to the Pony 4 Precious charity. By purchasing Michael Eastwood's books, you are supporting Pony 4 Precious in their mission to aid children. Learn more about this noble cause at Pony 4 Precious.
Linktree: https://linktr.ee/pony4precious
Instagram: https://www.instagram.com/ceostories2020/
Amazon: https://amzn.to/3iW6JgR
Barnes and Noble: https://www.barnesandnoble.com/s/cowboy%20mike%20and%20winston
Media Contact
Company Name: Michael Eastwood Published Children book author
Contact Person: Michael Eastwood
Email: Send Email
Phone: 925-482-4182
Address:231 N Marina St
City: Prescott
State: AZ 86301
Country: United States
Website: https://michaeldeastwood.com/