Stacy Peasall Coaching Launches New Faith-Based Marriage Membership To Transform Relationships
Stacy Peasall is a popular women's relationship coach and the founder of Stacy Peasall Coaching.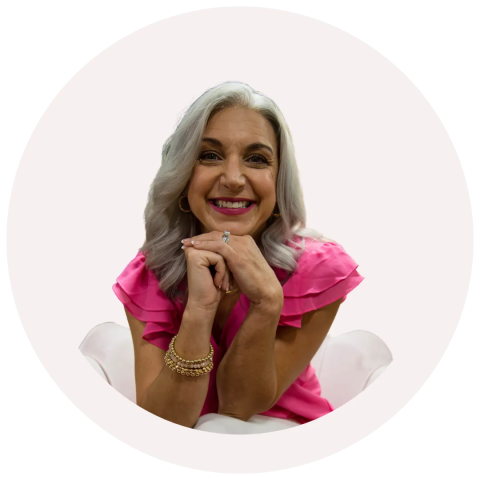 Founded by Stacy Peasall, Stacy Peasall Coaching has announced the launch of a unique faith-based marriage membership tailored exclusively for women seeking to improve their communication, create deep connections, and foster lasting passion in their relationships.
Stacy Peasall Coaching was launched by Stacy Peasall with a mission to guide women from relationships plagued by constant arguing or silent suffering to ones filled with open, loving, and intimacy-creating communication — without requiring their partner's active participation.
Speaking to the media, Stacy Peasall said, "Prior to this year, I only offered two programs, but many women could not afford them. It bothered me that so many women needed help but couldn't afford it. That's when I decided to make a radical change to offer my now-popular membership program. I feel fulfilled because I'm helping so many more women save their marriages. "
Stacy Peasall Coaching was founded 11 years ago, welcoming all women regardless of their beliefs. Its founder, Stacy Peasall 's vision for the future includes expanding her membership program to serve women worldwide. Under the guidance of Stacy Peasall, Stacy Peasall Coaching has already positively impacted countless women's lives, helping them foster healthier, happier relationships. Stacy has re-established her commitment to transformation and empowerment with this new faith-based marriage membership program.
About Stacy Peasall – Founder Stacy Peasall Coaching
Stacy Peasall, a Women's Relationship Coach, speaker, and author, has dedicated 11 years to empowering women in their relationships. Her journey, marked by triumphs over trauma, narcissism, domestic violence, and relationship struggles, combined with her unwavering faith and professional certifications in Transformational Life Coaching, Love, and Relationship Coaching, has shaped her heartfelt approach.
As a testament to her commitment to continuous growth and expanding her expertise, Stacy Peasall became a graduate of the Gottman Institute in March 2023. As one of the esteemed Gottman Leaders, she has incorporated "The Seven Principles for Making Marriage Work" into her portfolio of programs, further enhancing her ability to support women in their relationship journeys. Her mission is to inspire hope, helping women rebuild self-esteem and develop strong, fulfilling relationships.
Connect with Stacy Peasall on Instagram at https://www.instagram.com/stacypeasall and join her Facebook group at https://www.facebook.com/groups/mymarriage.
About Stacy Peasall Coaching
Stacy Peasall Coaching is dedicated to empowering women in their relationships. With over a decade of experience, Stacy Peasall provides expert guidance, support, and resources to help women transform their relationships, fostering open communication, deep connections, and lasting passion. Stacy Peasall Coaching is committed to positively impacting women's lives and nurturing healthier, happier relationships.
Learn more about Stacy Peasall Coaching at https://stacypeasall.com/accelerator-special
Watch a short intro by Stacy Peasall on YouTube: https://youtu.be/1DiIKx86trE
Media Contact
Company Name: Stacy Peasall Coaching
Contact Person: Stacy Peasall, CEO
Email: Send Email
City: Riverview
State: FL
Country: United States
Website: stacypeasall.com