Romaliza Rizalado Up Close and Personal: M2 ProDesign Fitness Influencer Program

M2 ProDesign LLC is thrilled to shine a spotlight on Romaliza Rizalado – an extraordinary fitness enthusiast who has harnessed the power of exercise and wellness to inspire transformation and growth.
Long Beach, CA, USA – September 11, 2023 – M2 ProDesign LLC, a pioneering force in empowering individuals in the fitness professional space, is thrilled to shine a spotlight on Romaliza Rizalado – an extraordinary fitness enthusiast who has harnessed the power of exercise and wellness to inspire transformation and growth.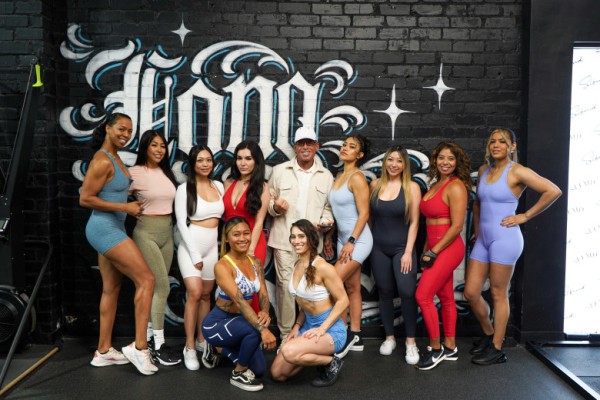 Image Caption: M2 ProDesign Team
Romaliza, a 30-year-old mother with a diverse ethnic background of Filipina, Indian, and Spanish, was born in Los Angeles, California, and raised in West Long Beach. Her athletic journey began at the remarkable age of three when she dipped her toes into swimming. By the age of six, she was already competing in various sports, including cheerleading, where she earned an all-around cheerleader award.
Her true athletic prowess shone through in swimming, where she amassed over 40 medals, primarily consisting of first-place golds, from ages six to eighteen. Romaliza's name became synonymous with excellence as she broke school records and city records in the 50-yard Freestyle sprint and 100-yard sprint during her freshman year on Varsity. She also played a pivotal role as an anchor for CIF 50 Freestyle Relay and 100 Freestyle Relay teams.
Not confined to swimming, Romaliza excelled in Water Polo. As captain, she earned the title of Overall MVP and was recognized as the most competitive swimmer. She remains one of the top three scorers of all time at Long Beach Poly High School, averaging an impressive three goals per game for a total of 84 goals in one season.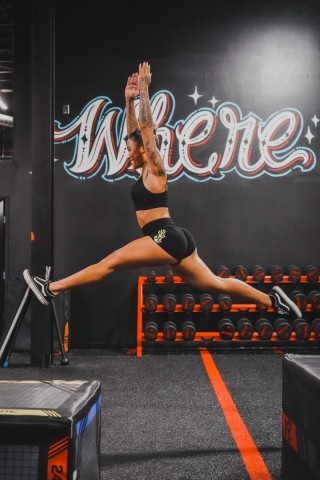 Image Caption: Romaliza Rizalado, Fitness Enthusiast, M2 ProDesign
Standing at a dynamic 5'2″, Romaliza's swiftness in the 50 freestyle was unmatched, with a career-best time of 24.99 seconds, securing flawless victories in sprints at the start of every water polo game during her high school career. Her remarkable journey continued as she pursued DIV 1 Water Polo at California State University Long Beach, undergoing Olympic-level training and competing against other top athletes in Top 40 tournaments for Water Polo.
Nature sports activities, including skateboarding, paddleboarding, rollerskating, snowboarding, and sprinting, became essential elements in maintaining balance while pursuing competitive sports. Her journey took an incredible turn when she became a mother in 2014, opening the door for her to join her first muscle contest. Despite gaining and losing 50 pounds within six months post-pregnancy, Romaliza competed in the 2015 Iron Games, clinching a top-two finish, qualifying nationally.
Romaliza didn't stop there. She extended her expertise to other bikini competitors, providing guidance to those striving to enter the fitness world. In 2015, she founded ROMAsAROMA, offering gourmet meals tailored to elite athletes and individuals embarking on health journeys.
Fast forward eight years, M2 ProDesign entered the picture, forming a partnership with ROMAsAROMA to support the entire team in achieving their fitness goals through top-notch training and nourishing meals. This collaboration not only focuses on maintaining peak physical condition for red carpet events but also on fostering creativity, health, and healing in the music industry, where Romaliza excels as an artist.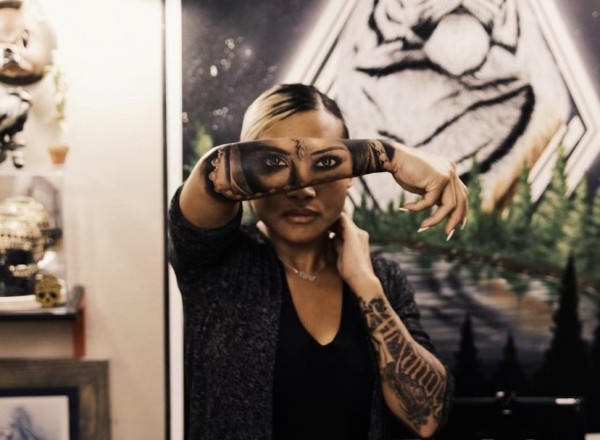 Image Caption: Romaliza Rizalado, Fitness Enthusiast, M2 ProDesign
Romaliza's passion for music harmoniously blends with her dedication to fitness, and she envisions these elements coming together to inspire and expand globally. With her nine-year-old son displaying athletic talents akin to his mother, Romaliza serves as his first coach, nurturing his potential.
While ROMAsAROMA has been the primary provider for businesses and elite athletes, Romaliza is currently working on new music projects, aiming to get in top Olympic shape. Her ultimate athletic goal is to compete in the Olympics, marking the pinnacle of her sports career. Romaliza is currently among the Top 20 contestants in the Inked Magazine competition, vying for a $20,000 prize and a two-page spread in Inked Magazine, based on public voting.
Romaliza passionately states, "My son is everything to me and the reason why I work so hard to give him and myself the empire and legacy we are destined for. Dreams continue and grow wherever I place myself and for those around me."
M2 ProDesign LLC takes immense pride in celebrating Romaliza Rizalado's journey of empowerment and transformation. Her story resonates deeply with the company's mission to uplift individuals through fitness, inspiring them to harness their inner strength and embark on life-changing journeys.
For more information about M2 ProDesign LLC and their commitment to empowering individuals through fitness, please visit their website at www.m2prodesign.com.
About M2 ProDesign LLC:
M2 ProDesign LLC is a leading company dedicated to empowering individuals in the fitness professional space. Founded by Emile Jarreau in 1988, the company focuses on providing mentorship, guidance, and physical training to aspiring fitness professionals. With a commitment to personal growth and empowerment, M2 ProDesign LLC transforms lives and helps individuals discover their full potential. Their empowering fitness influencer program aims to inspire individuals to embrace their innate strength, break barriers, and lead lives filled with confidence and purpose.
YouTube Video:


Video Link: Click Here
Media Contact
Company Name: M2 ProDesign
Contact Person: Emile Jarreau
Email: Send Email
Phone: +1 (562)-453-7510
Address:501 Pine Ave.
City: Long Beach
State: CA 90802
Country: United States
Website: www.M2ProDesign.com