Who is Shezray Husain? All one needs to know about American-Indian Actress Shezray
Shezray is a model/actress of South Asian descent, born in the United States. Shezray is on the rise as an emerging talent and is someone to keep your eyes open for within the Indian entertainment industry, as she has recently moved to Mumbai to take on some more on-screen projects. Shezray is known for hit TV Show titled 'Dhaani', a South Asian romantic TV series as well as 'Khuda Aur Mohabbat", an internationally acclaimed TV show, both streaming now on Amazon Prime Video.
Mumbai, India – Shezray Husain, a beautiful and talented American actress and model, associated with the Indian entertainment industry, has been catching everyone's attention. She moved from the U.S. to India to venture out into the Bollywood industry and OTT (Over-The-Top) platforms. She has also done several television commercials and photoshoots with well-known photographers in the country like Sasha Jairam and Rohan Shrestha. "I'm so excited to be in Mumbai, and am looking forward to working with some of the most extraordinary talent in India" said Shezray, a US model and actress.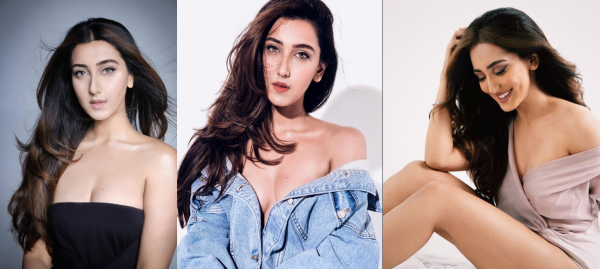 Shezray was born and raised in Chicago, IL. Although she is American, she speaks fluent Hindi and Urdu as well. Her debut career in the professional modeling industry was when she participated in several beauty pageants in the US and International competitions. She has competed in Miss Illinois USA and other international beauty pageants. From the exposure of those beauty pageants, she was convinced to venture into the Bollywood entertainment industry and commercial tv projects. Shezray's TV Show debut was when she played the second lead as an American character named "Maya" in 'Dhaani' a South-Asian romantic TV series, now streaming on Amazon Prime Video.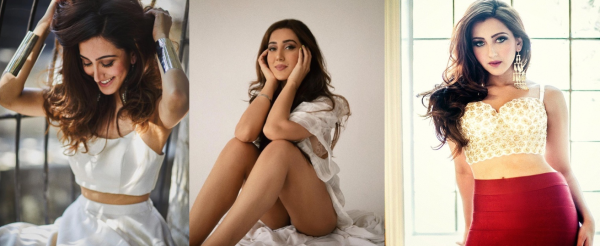 In addition to her successful acting on the first TV show project, Shezray starred in an internationally acclaimed TV show called "Khuda Aur Mohabbat," now streaming on Amazon Prime Video. She played a second lead role as "Rebecca/Rebby," a second lead American character, alongside Imran Abbas (Imran played as Faisal Khan, Lisa Haydon's boyfriend in "Ae Dil Hai Mushkil") and Kubra Khan. The TV show was shot in Houston, Texas USA.
About Shezray
Shezray is a gorgeous model and actress from Chicago, Illinois now residing in India. She played a prominent role in several TV Shows like 'Dhaani', a South Asian romantic TV series, and 'Khuda Aur Mohabbat.' Shezray has been professionally trained in Indian and Bollywood dance with one of Bollywood's top choreographers, Dimple Kotecha. Shezrayis a professional model for TV commercials and walked the runway for top South Asian designers in the USA. Shezray is very active on her social media, in which she shares her bold gorgeous, and beautiful images and videos on her Instagram profile, where she has 49k followers.
Early Life
Shezray was born and raised in Chicago, Illinois. She completed her education at DePaul University where she finished her Bachelor's Degree in Psychology-Cognitive Science.
Physical Attributes
Shezray has a stunning figure and she is 162 cm tall which is 5 feet 4 inches. She is always on top of maintaining her body fitness and her weight is 47 kg. Shezray is very health conscious she always takes care of her looks and appearance. She visits the gym every day and she has attractive dark Brown hair and Brown eyes.
Family Background and Relationship
Shezray was born on 16th September 1995 in Chicago, Illinois, in an upper-middle-class family. Sheray's zodiac sign is Virgo. There is not much information available about Shezray's family & love life.
Contact and Social Media Information
If you are a big fan of Shezray and want to know more about her, you can follow her on social media platforms such as Instagram. On social media platforms, you will get the latest photos, videos, and updates about her.
Instagram: @Shezray
https://www.instagram.com/Shezray
You can also watch Shezray's shows on Amazon Prime Video:
"Khuda Aur Mohabbat"
https://www.amazon.com/Khuda-Aur-Mohabbat/dp/B07VCH4YKV
"Dhaani"
https://www.amazon.com/Dhaani/dp/B08KFDYGKM
IMDB: https://www.imdb.com/name/nm8095855/
Media Contact
Contact Person: Shezray
Email: Send Email
City: Mumbai
Country: India
Website: https://www.instagram.com/Shezray