Three Halloween Must-Haves Kids Will Love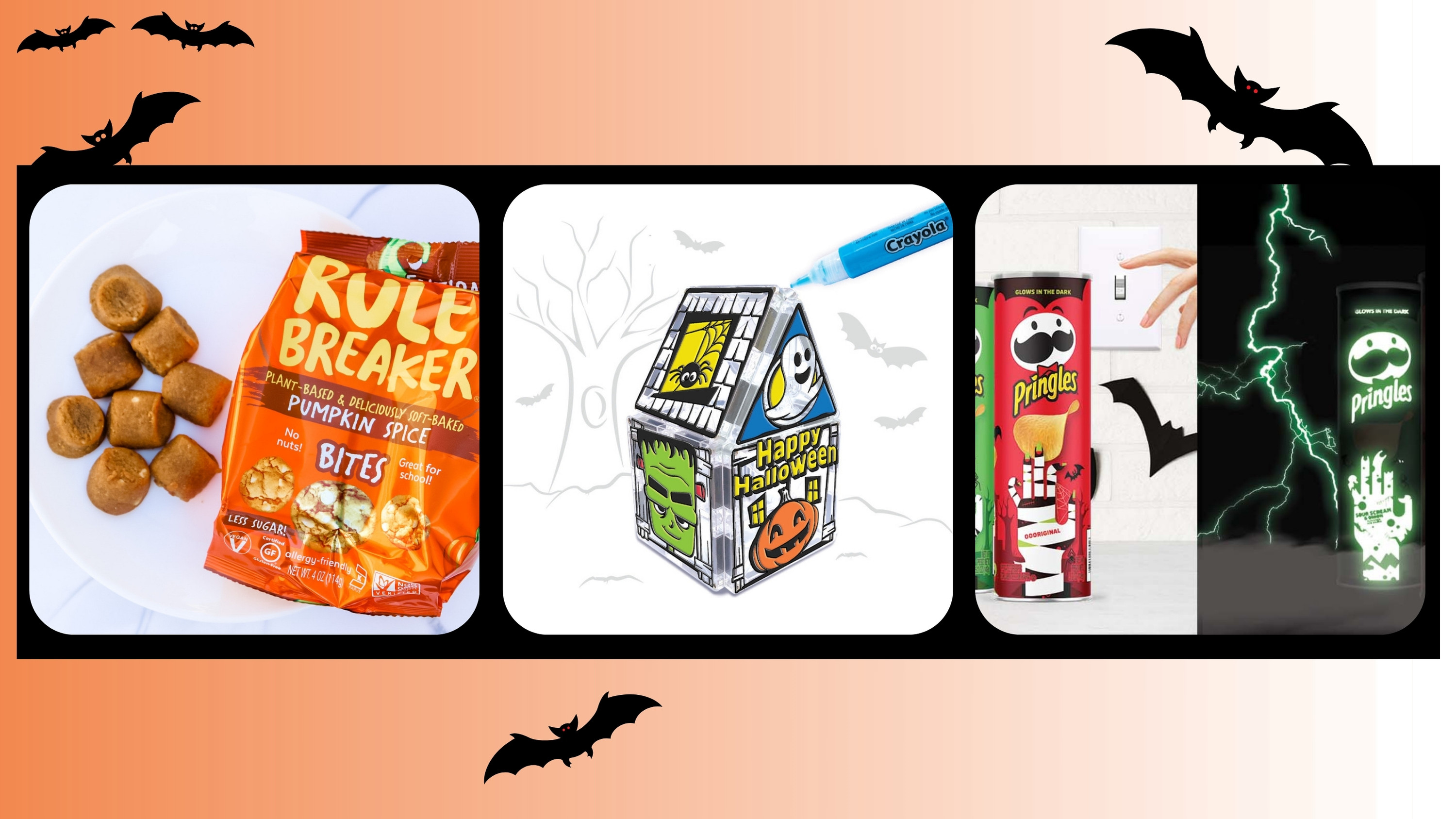 Give your Salty Snacking a Spooky Twist With Pringles Glow-In-The-Dark Cans. Pringles never ceases to surprise me with all their varieties, but this time they are actually spooking people out! Pringles are getting into the spirit by putting a costume on its iconic can to celebrate everyone's favorite spooky holiday, Halloween. Infusing a bit of unnecessary genius into two fan-favorite flavors, Pringles has released new limited-edition Glow-in-the-Dark cans. Pringles 'Sour Scream & Onion' and 'Oooriginal' Glow-in-the-Dark cans offer snackers the perfect salty treat during a season of so much sweet while doubling as the ultimate spooky centerpiece for any Halloween festivity. Whether you're looking for a seasonal after-school snack, prepping some fearsome party bites, or lining your sidewalk for the ultimate trick-or-treating score, Pringles Glow-in-the-Dark cans shine a little light – and lightheartedness – on your family celebration all season long. The limited-edition Pringles 'Sour Scream & Onion' and 'Oooriginal' Glow-in-the-Dark cans are available at stores nationwide, while supplies last.
Rule Breaker snacks are a must for the sensitive allergy kiddos!
Little ghosts and goblins will be stopping by to trick-or-treat before you know it and you'll want to be ready with treats everyone can enjoy! Did you know that it's estimated 8% of kids (that's 1 in 13) have a food allergy? That means one in 13 of the trick-or-treaters visiting your door could have an allergy. So how can you keep the kids safe and happy when you're handing out treats? Rule Breaker Snacks has you covered. Rule Breaker Snacks brownies and blondies are not only a delicious treat the kids will love, but they're individually wrapped, nut-free, and free from the top 11 most common food allergens including dairy, eggs, sesame, soy, coconut, and wheat. They are also 100% plant-based and gluten-free. They come in four delicious flavors, Deep Chocolate Brownie, Chocolate Chunk Blondie, Birthday Cake, and (nut-free) P'Nutter Chocolate Chip. Have these yummy treats on hand and you can be sure you won't have to deal with any tricks! Rule Breaker Snacks are perfect for trick-or-treaters or whatever spooky celebration you've got planned so stock up today. Available at rulebreakersnacks.com. @rulebreakersnacks #snacktimesolved
Kids love making Haunted houses! We like the Crayola Createon products.
Get your spooky spirit on for Halloween with the Crayola Paint On Halloween Magna-Tiles! Paint your own haunted house with classic Halloween designs and characters, then build different 3D structures or display the tiles as a suncatcher. Even better, light it up from the inside with an LED puck light! Not only do children learn through colorful hands-on play they also develop fine motor skills and nurture creative thinking and artistic development. #magnatiles #crayola #painting
These 3 items make Halloween more fun, and that's what it's all about! For more information and great tips follow these brands on social media.
Media Contact
Company Name: HOME AND LIFE MEDIA BOOKING AGENCY.
Contact Person: Laura Dellutri
Email: Send Email
City: Springhill
State: Kansas
Country: United States
Website: www.homeandlifemediabookingagency.com