Darkside Media LLC Launches Kickstarter Campaign For BERSERKERS: SOLO ISLAND Book 3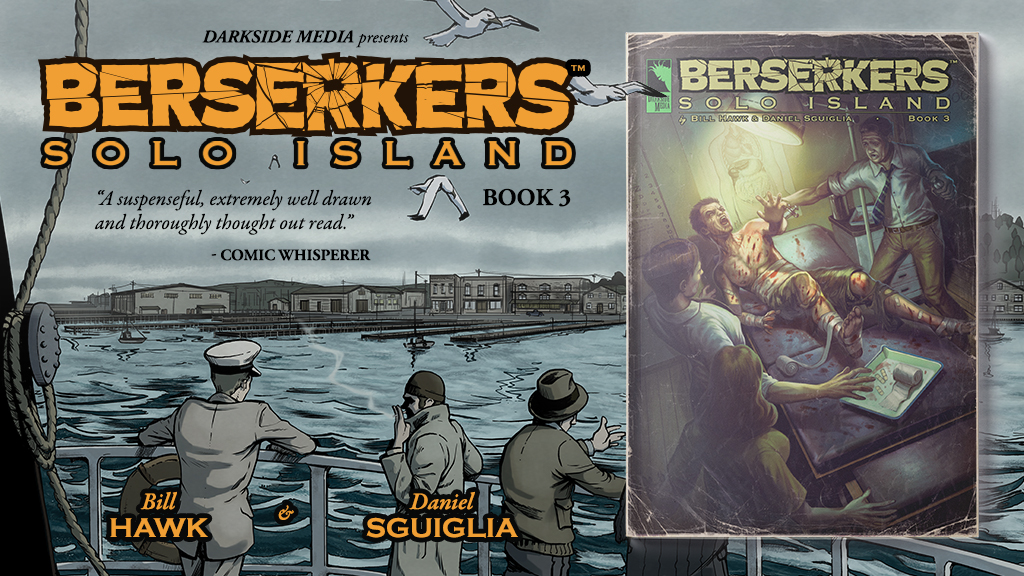 Independent production company, Darkside Media LLC, announces the launch of a crowdfunding campaign for the third part of their BERSERKERS: SOLO ISLAND series
The team at Darkside Media LLC, led by D.W. Kann, has remained committed to providing premium quality content to their fans worldwide, with the release of the BERSERKERS: SOLO ISLAND series substantiating this claim. In a related development, the production company has launched a campaign on Kickstarter to raise funds for the soon-to-be-launched BERSERKERS: SOLO ISLAND Book 3. The book chronicles the original story written as a screenplay by Bill Hawk and D.W. Kann in the late 1990s, revealing the escapades of Ensign Sands and Jacques Ravel.
BERSERKERS: SOLO ISLAND is a comic book series that has been in the works for almost a decade. The captivating piece takes readers on an amazing ride back to 1950, off the coast of Massachusetts, a small island known as Solo. The first two parts of the eight-book series received amazing reviews and the third part will reveal the experience of Ensign Sands and Jacques Ravel following a dangerous discovery that could lead to chaos on the Solo island.
Darkside Media LLC decided to bring the story to life with the limited series and is seeking funds from comic lovers across the globe to serve them with one of the best content yet.
For more information about BERSERKERS: SOLO ISLAND Book 3 and to support the cause, visit Kickstarter.
About Darkside Media LLC
Darkside Media LLC was founded by D.W. Kann in 2001 as an independent publishing/production company. The company is dedicated to providing top-quality content without the studio overhead and prides itself on being 'fiscally responsible' filmmakers and publishers. Darkside has built a reputation for supporting fellow indie projects to ensure they are able to reach their goals and find success.
Media Contact
Company Name: Darkside Media LLC
Contact Person: D.W. Kann
Email: Send Email
Country: United States
Website: darksidemedia.us