Best Universities Unveils the Most Affordable Online Cybersecurity Degrees in 2024
Best Universities, a trusted source for college rankings and educational resources, has announced its rankings for the Most Affordable Online Cybersecurity Degrees in 2024. In an increasingly digitized world, cybersecurity has become a critical field, and finding an affordable and high-quality education in this domain is paramount.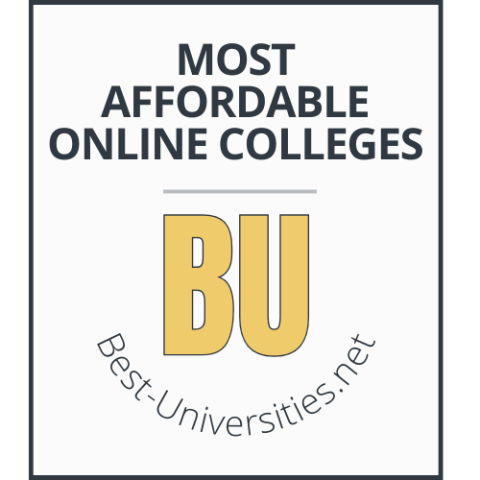 The rankings were based on a rigorous methodology, considering factors such as accreditation, full online program availability, and the average net price reported in the most recent IPEDs database collected in 2023. All universities listed in the rankings are regionally or nationally accredited, and their cybersecurity programs are available fully online.
The Most Affordable Online Cybersecurity Degree Programs for 2024 are as follows:
Seminole State College of Florida
University of Maine at Fort Kent
University of Maine at Augusta
Grantham University
Middle Georgia State University
American Public University System
Western Governors University
Columbia Southern University
Fort Hays State University
Southern Illinois University – Carbondale
Saint Leo University Online
Strayer University
University of the Potomac
Kennesaw State University
Bluefield College
University of Cincinnati
To see full rankings and details, visit https://best-universities.net/most-affordable/online-cybersecurity-degrees/.
Cybersecurity is a rapidly growing field with diverse career opportunities, including information systems specialist, forensics expert, chief information security officer, network security architect, cryptographer, and more. These programs equip students with essential technical skills, attention to detail, an understanding of hacking, problem-solving abilities, and fundamental computer forensics expertise, all taught by seasoned professionals.
Graduates from these top-ranked universities can confidently embark on their cybersecurity careers, knowing they have received a quality education at an affordable cost.
For more information about the rankings and to explore other educational resources, visit Best-Universities.net
About Best Universities:
Best-Universities.net provides independent ranking assessments of various educational programs, research, student guides, and resources. The site is regularly updated by a dedicated team of writers and researchers who aim to assist prospective and current college students in their journey to get into, pay for, and thrive at the college of their choice.
Media Contact
Company Name: Best Universities
Contact Person: J. Stevens
Email: Send Email
Phone: +1 (707) 595-0736
City: Herriman
State: UT
Country: United States
Website: https://www.Best-Universities.net/