Revolutionizing Digital Marketing: Kochi Welcomes the Launch of Digital Parrots Kochi – One-Stop Solution for Digital Success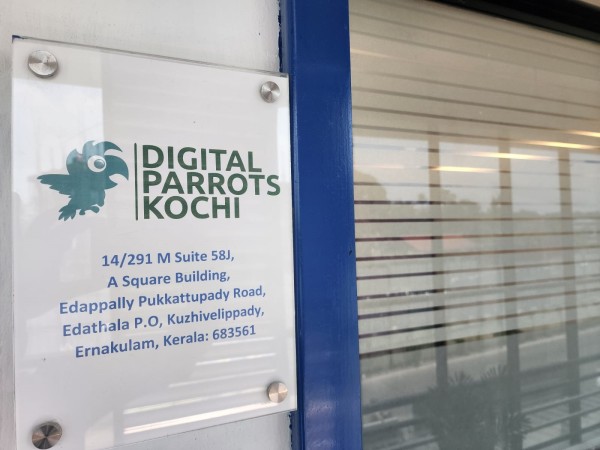 Kochi, India – A new digital marketing company has been launched in Kochi with the aim of helping businesses grow and succeed in the digital age. The company, named Digital Parrots Kochi, is a full-service digital marketing agency that offers a range of services to help businesses increase their online visibility, generate more leads, and drive more sales.
Digital Parrots Kochi is made up of a team of experienced digital marketing professionals who specialize in various areas of digital marketing, including search engine optimization (SEO), pay-per-click (PPC) advertising, social media marketing, content marketing, email marketing, and more. They work closely with clients to develop customized digital marketing strategies that are tailored to their specific business goals and objectives.
"We are thrilled to launch Digital Parots Kochi and help businesses in Kochi and beyond to succeed in the digital world," said the company's founder, Mr. George Chacko. "Our team of experts is dedicated to staying ahead of the latest digital marketing trends and technologies to deliver the best possible results for our clients."
Digital Parrots Kochi services are designed to help businesses of all sizes and industries to reach their target audiences, increase their online visibility, and drive more conversions. The company's comprehensive approach to digital marketing ensures that clients receive a cohesive, integrated strategy that takes into account all aspects of their online presence.
"We understand that each business is unique and has different needs and goals," said Mr. George "That's why we take a personalized approach to digital marketing and work closely with each of our clients to develop a customized strategy that fits their specific needs and budget."
Digital Parrrots Kochi is committed to delivering measurable results for its clients and uses a range of analytics and reporting tools to track and optimize its campaigns. The company is confident that its digital marketing strategies can help businesses to grow and succeed in the highly competitive online marketplace.
For more information about Digital Wave and its services, visit the company's website at https://digitalparrotskochi.in
Media Contact
Company Name: Digital Parrots Kochi
Contact Person: George Chacko
Email: Send Email
Phone: +91 9340608985
Address:14/291 M Suite 58J, A Square Building, Edappally Pukkattupady Road Edathala P.O, Kuzhivelippady
City: Ernakulam
State: Kerala
Country: India
Website: www.digitalparrotskochi.in