TESTAMENTO releases his brand new song, Bad Decisions
This new single represents his passion and dedication to his craft.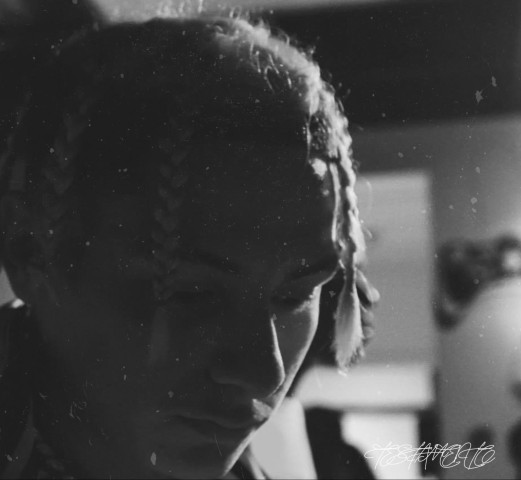 "Bad Decisions" is a captivating new single by TESTAMENTO. The single takes listeners on a mesmerizing sonic journey, blending various musical styles and innovative sounds. The artist showcases exceptional creativity and versatility, effortlessly fusing superb melodies with driving rhythms to evoke many emotions. The singer's powerful, emotive voice resonates with sincerity, drawing the audience in and adding depth to the storytelling. "Bad Decisions" is a testament to music's ever-evolving landscape and the boundless possibilities of artistic expression. Its unique blend of genres and emotive power leaves listeners entranced and eager for more.
TESTAMENTO's music speaks volumes about his passion for his art, and the themes of hope, revenge, and unity are interwoven in his lyrics, making for a powerful message that resonates with his audience. TESTAMENTO is more than just a musical project for TESTAMENTO. "This project is more like a way of life," says TESTAMENTO
TESTAMENTO has worked hard, consistently creating YouTube videos and music for over a decade. With 8 years of professional music-making experience under his belt, TESTAMENTO has released new music every month this year, showcasing his talent and dedication to his craft. "Bad Decisions" is the latest addition to his long list of popular songs.
The TESTAMENTO brand is not just a name for TESTAMENTO; rather, it represents his pride and joy, with each song he creates being like a child to him. TESTAMENTO stands for hope, revenge, and unity. TESTAMENTO believes that the brand is not just about him as an individual but a collective of people, including his team, fans, and the higher power of God.
Apart from his music, TESTAMENTO has also started his own music publishing company, which will give him more control over his creative process and music distribution. With this new venture, TESTAMENTO aims to take his music to new heights and explore new avenues of creativity.
TESTAMENTO's future plans for TESTAMENTO are simple yet ambitious. "As an artist, I have a responsibility to keep creating and growing. I won't give up on my music, fans, or myself," says TESTAMENTO. "I'm committed to pushing boundaries and reaching new heights. I'm here to stay and won't give up," he added. He believes that growth and progress are the keys to success, and he is committed to showcasing his continued development in his music. TESTAMENTO's dedication to his craft is evident in every note of his music, and he is determined to keep creating and pushing boundaries.
With his new release, TESTAMENTO hopes to continue spreading his message of hope, revenge, and unity through his music. He invites everyone to be a part of the TESTAMENTO family and hopes his music can inspire and motivate people to live their lives to the fullest.
The new release by TESTAMENTO is a testament to TESTAMENTO's dedication and passion for his art. It's a must-listen for anyone who loves powerful, emotional, and relatable music.
To stream TESTAMENTO music, visit: https://ffm.to/where-are-u-now
On YouTube, he can be found at: https://www.youtube.com/@testamento7557
Media Contact
Company Name: East Coast Music Publishing
Contact Person: TESTAMENTO
Email: Send Email
City: Chattanooga
State: Tennessee
Country: United States
Website: youtube.com/@testamento7557