Black, Female Owned Indy Fiber and Surface Cleaning Receives Its First Federal Govt Contract
Since 2016, Indy Fiber and Surface Cleaning has been providing full-service facility support services in the Indiana region and expanding.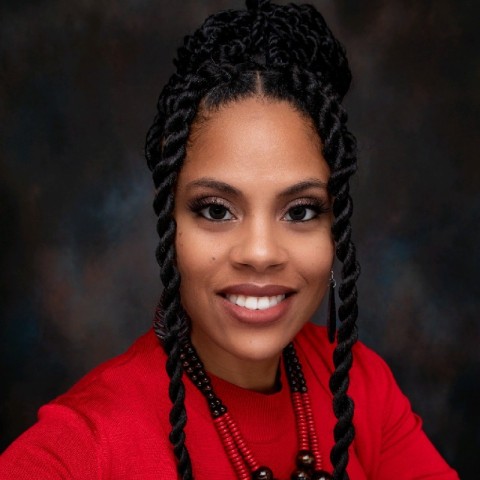 Indy Fiber and Surface Cleaning (IFSC), a Black, Female-owned and operated business, has announced that they have already started the work beginning March 1, 2023, after receiving its first Federal Govt Award back in Jan 2023. The company has been awarded the work from the Dept of Interior for the US Geological Surveys (USGS) Lake Michigan Ecological Research Station in Chesterton, Indiana. The company will provide all labor, supervision, and cleaning services 5 days a week. This is an 8,898 sq foot facility. The contract is for 1 year with 4 option-year extensions totaling over $260,000.
Last year in January, the company received its 8a certification after years of maintaining a significant track record with other commercial businesses in Northwest Indiana. As a full-service facility support, the company provides a range of janitorial services, including consumable management, carpet cleaning, hardwood floor restoration services, strip and wax services, emergency water response, and more. Since its inception in 2016, the company has become a premier janitorial outfit, offering an array of specialized services to commercial, and residential structures across Northwest Indiana, spanning Healthcare, Retail, Industrial, and now Government.
"At Indy Fiber and Surface Cleaning, we're more than just a cleaning company. We're a dedicated team of professionals who take pride in delivering exceptional service and exceeding our client's expectations. Our success is built on strong relationships and a commitment to quality. We're excited to continue growing and serving our community with integrity and excellence." – said Mayrena King, Owner of Indy Fiber and Surface Cleaning.
Under the inspiring leadership of Mayrena King, M.A., IFSC has flourished into a thriving business that now boasts a team of skilled cleaning professionals who deliver expert daily cleaning to a diverse clientele. Mrs. King's entrepreneurial spirit and dedication to excellence have driven IFSC's continued success. Her passion for providing top-notch cleaning services to clients while creating a positive work environment for her team has been the foundation of IFSC's growth.
"I give Indy Fiber and Surface Cleaning a perfect 10! They did a wonderful job removing the pet odor from my new home's carpet. Their exceptional service is nothing short of a miracle, and I will continue using them in the future." Said a satisfied Customer of Indy Fiber and Surface Cleaning.
The company's team of experienced professionals is fully equipped with the latest cleaning equipment and techniques, ensuring that each client receives personalized service that meets their specific needs.
IFSC's mission is to continue to grow and thrive as a leading provider of facility support services across Northwest Indiana. As the company expands, Mrs. King remains committed to empowering her team of skilled cleaning professionals and providing exceptional client services. With a focus on excellence and a passion for delivering high-quality services, IFSC is poised for continued success and growth in the years to come.
Learn more at: http://www.indyfiberandsurfacecleaning.com
For updates, follow Indy Fiber and Surface Cleaning on Facebook: https://www.facebook.com/indyfiberandsurfacecleaning
About Mayrena King
Mayrena King is a hands-on owner in the facilities management space with a Bachelor's degree in Business Management and a Master's degree in Organizational Leadership. Her academic background and expertise in business management and organizational leadership have enabled her to build a successful janitorial enterprise. With keen attention to detail and empathy for other business owners, Mayrena delivers top-notch janitorial services that meet and exceed expectations.
Media Contact
Company Name: Indy Fiber and Surface Cleaning
Contact Person: Mayrena King
Email: Send Email
State: IN
Country: United States
Website: www.indyfiberandsurfacecleaning.com