Experience the Humor and Heart of the Sixties in Todd Michael Gent's New Book: Hold Your Breath…Breathe
Award-winning author Todd Michael Gent shares a humorous and heartwarming tale of self-discovery in his new book, "Hold Your Breath…Breathe".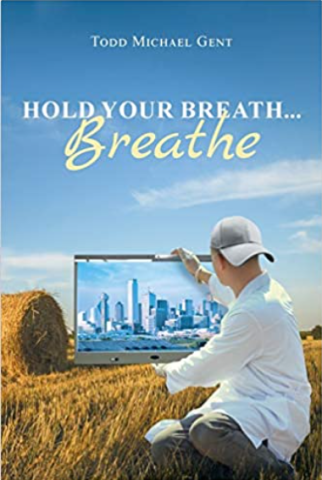 Award-winning author Todd Michael Gent releases a new book, "Hold Your Breath…Breathe" taking readers on a journey of self-discovery and humor. The book is available now in stores and online.
"Hold Your Breath…Breathe" follows the story of Bracky Kinsloe, a young man who must choose between going to college or serving in Vietnam. Bracky does not want to haul hay anymore, so he decides to move to Dallas, where his grandmother owns a boarding house. He manages to get a job in Property Services at Baylor Medical Center, where he meets two women studying to become radiology technicians. Intrigued by their work, Bracky decides to enroll in the school.
Through Bracky's eyes, readers experience the challenges of growing up, learning a new trade, and coping with life's ups and downs. Bracky's humorous personality and ability to find joy in the little things make him a relatable character that readers will root for.
Author Todd Michael Gent is an experienced storyteller who has won multiple awards for his previous work, including The Bookfest Awards. With "Hold Your Breath…Breathe," Gent brings readers a heartwarming and nostalgic tale that will resonate with readers of all ages. The book's target audience is anyone aged 15 and up, medical workers, and history buffs. Readers who grew up in the sixties or love sixties music will appreciate the references to the era's culture and music.
"Hold Your Breath…Breathe" also touches on a darker aspect of society at the time, with a serial killer on the loose in the background of the story. The book manages to balance humor and heart with a touch of suspense, making it a captivating read from start to finish.
The release of "Hold Your Breath…Breathe" has been highly anticipated by fans of Todd Michael Gent's previous work and readers interested in a heartfelt coming-of-age story. The book is now available for purchase in stores and online in both paperback and e-book formats.
"Hold Your Breath…Breathe" is a must-read for anyone looking for a touching and humorous story about growing up, finding oneself, and navigating life's challenges. Get your copy today and join Bracky Kinsloe on his journey of self-discovery.
Book a copy of "Hold Your Breath…Breathe" by Todd Michael Gent on Amazon.
About the Author: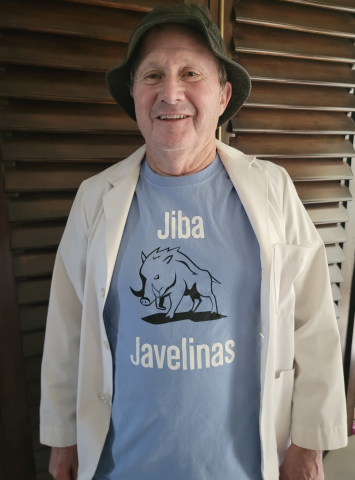 Todd Michael Gent is a man with a diverse career background. After graduating from Baylor Medical School of Radiology Technology in 1969, he worked as an X-ray tech for five years. However, his passion for sports and coaching led him to pursue a degree in coaching from the University of North Texas in 1979. Despite working in hospitals, he also coached football, basketball, and track for thirty-eight years before retiring. Currently residing in Kaufman, Texas, with his wife Tricia, Todd has two children, one of whom passed away in 2008 due to cystic fibrosis. Todd is a health enthusiast who enjoys staying active and playing sports. He is also a big music fan who is always on the lookout for new artists and genres. Todd's life journey demonstrates that following one's passions can lead to a fulfilling and exciting life.
Watch the book trailer of "Hold Your Breath…Breathe" by Todd Michael Gent: https://www.youtube.com/watch?v=Sp_eKtBuxX8
Media Contact
Company Name: Dreambooks Media Professionals LLC
Contact Person: Derrik Jonathan Vassar
Email: Send Email
City: Houston
State: Texas
Country: United States
Website: dreambooksmediapro.com