Herpes Zoster Pipeline Analysis Demonstrates Novel 18+ Therapies at the Horizon Expected to Transform the Treatment Paradigm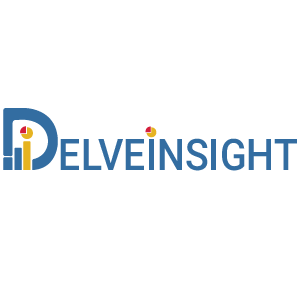 DelveInsight's, "Herpes Zoster Pipeline Insight 2023," report provides comprehensive insights about 18+ companies and 20+ pipeline drugs in the Herpes Zoster pipeline landscape. It covers the Herpes Zoster pipeline drug profiles, including Herpes Zoster clinical trials and nonclinical stage products. It also covers the therapeutics assessment by product type, stage, route of administration, and molecule type. It further highlights the inactive pipeline products in this space.
For Herpes Zoster Emerging drugs, the Herpes Zoster pipeline analysis report provides a 360° view of the therapeutics landscape by development point, product type, route of administration, molecule type, and MOA. The Herpes Zoster pipeline research covers business opportunities, challenges, future partnerships, strong competitors, and growth strategies.
In the Herpes Zoster Pipeline Report, a detailed description of the drug is given which includes the mechanism of action of the drug, Herpes Zoster clinical trials studies, Herpes Zoster NDA approvals (if any), and product development activities comprising the technology, Herpes Zoster collaborations, licensing, mergers and acquisition, funding, designations, and other product-related details.
Key takeaways from the Herpes Zoster Pipeline Report
Over 18+ Herpes Zoster companies are evaluating 20+ Herpes Zoster pipeline therapies in various stages of development, and their anticipated acceptance in the Herpes Zoster market would significantly increase market revenue.
The leading Herpes Zoster Companies includes EyeGene, Shulov Innovative Science, Dynavax Technologies, Curevo Vaccine, Vaccitech, NanoViricides, Pfizer, CPL Biologicals, Vapogenix, EuBiologics, Enzolytics, NAL Pharma, Gene One Life Science, Akshaya Bio, Turn therapeutics, AIM Vaccine, XBiotech, HilleVax, Inc., and others.
Promising Herpes Zoster Pipeline Therapies includes CRV-101 Vaccine Antigen High Dose, Shingrix, Foscarnet Sodium, Acyclovir, HZ/su, Herpes Zoster subunit (HZ/su) vaccine (GSK1437173A), Low Dose Recombinant Herpes Zoster Vaccine (CHO cells), RZV, and others.
The Herpes Zoster Companies and academics are working to assess challenges and seek opportunities that could influence Herpes Zoster R&D. The Herpes Zoster pipeline therapies under development are focused on novel approaches to treat/improve Herpes Zoster.
Request a sample and discover the recent breakthroughs happening in the Herpes Zoster Pipeline landscape @ Herpes Zoster Pipeline Outlook Report
Herpes Zoster Overview
Herpes zoster (HZ), also called as Shingles, is a neurocutaneous disease that is generally caused by the reactivation of varicella-zoster virus (VZV) from a latent infection of dorsal sensory or cranial nerve ganglia following primary infection with VZV before in life. VZV is a double-stranded DNA herpes virus with a genome that contains at least 70 gene products that can affect cellular immunity of the body.
Recent Developmental Activities in the Herpes Zoster Treatment Landscape
CRV-101 is being developed and investigated in a Phase I clinical trial to prevent Shingles in older adults. CRV-101 is an investigational adjuvanted subunit vaccine for the indication of prevention of Herpes Zoster in older adults.
A varicella-zoster virus vaccine (EG HZ) is a non-live, recombinant subunit vaccine being developed by EyeGene to prevent herpes zoster caused by the varicella-zoster virus (VZV).
Vaccitech is a clinical-stage biopharmaceutical company engaged in discovering and developing novel immunotherapeutics and vaccines to treat and prevent infectious diseases and cancer. The company is currently evaluating its drug candidate VTP-400 in IND-enabling studies for the prevention of Herpes zoster.
Shulov Innovative Science completed a Phase I clinical study on healthy volunteers. This Phase I is suitable for several indications such as Herpes Labialis, Herpes Zoster, Atopic Dermatitis, and Burns.
For further information, refer to the detailed Herpes Zoster Drugs Launch, Herpes Zoster Developmental Activities, and Herpes Zoster News, click here for Herpes Zoster Ongoing Clinical Trial Analysis
Herpes Zoster Pipeline Therapeutics Assessment
There are approx. 18+ key companies which are developing the therapies for Herpes Zoster. The companies which have their Herpes Zoster drug candidates in the most advanced stage, i.e. Phase II include, Curevo Inc.
Herpes Zoster Pipeline Segmentation
Phases
Late stage products (Phase III)
Mid-stage products (Phase II)
Early-stage product (Phase I) along with the details of
Pre-clinical and Discovery stage candidates
Discontinued & Inactive candidates
Route of Administration
Intra-articular
Intraocular
Intrathecal
Intravenous
Ophthalmic
Oral
Parenteral
Subcutaneous
Topical
Transdermal
Molecule Type
Oligonucleotide
Peptide
Small molecule
Find out more about the Herpes Zoster Pipeline Segmentation, Therapeutics Assessment, and Herpes Zoster Emerging Drugs @ Herpes Zoster Treatment Landscape
Table of Content
Introduction
Executive Summary
Herpes Zoster : Overview
Pipeline Therapeutics
Therapeutic Assessment
Herpes Zoster – DelveInsight's Analytical Perspective
Late Stage Products (Phase III)
Drug Name: Company Name
Drug profiles in the detailed report…..
Mid Stage Products (Phase II)
CRV1O1: Curevo Vaccine
Drug profiles in the detailed report…..
Early Stage Products (Phase I)
EG-HZ: EyeGene
Drug profiles in the detailed report…..
Preclinical Stage Products
mRNA-1468: Moderna
Drug profiles in the detailed report…..
Inactive Products
Herpes Zoster – Collaborations Assessment- Licensing / Partnering / Funding
Herpes Zoster – Unmet Needs
Herpes Zoster – Market Drivers and Barriers
Appendix
Got Queries? Find out the related information on Herpes Zoster Mergers and acquisitions, Herpes Zoster Licensing Activities @ Herpes Zoster Recent Trends, and Future Perspectives
About Us
DelveInsight is a Business Consulting and Market research company, providing expert business solutions for the healthcare domain and offering quintessential advisory services in the areas of R&D, Strategy Formulation, Operations, Competitive Intelligence, Competitive Landscaping, and Mergers & Acquisitions.
Media Contact
Company Name: DelveInsight Business Research LLP
Contact Person: Yash Bhardwaj
Email: Send Email
Phone: 9193216187
Address:304 S. Jones Blvd #2432
City: Las Vegas
State: NV
Country: United States
Website: https://www.delveinsight.com/