What do Madonna, Ryan Murphy, and Janet Jackson have to do with new "Trans" TV Series?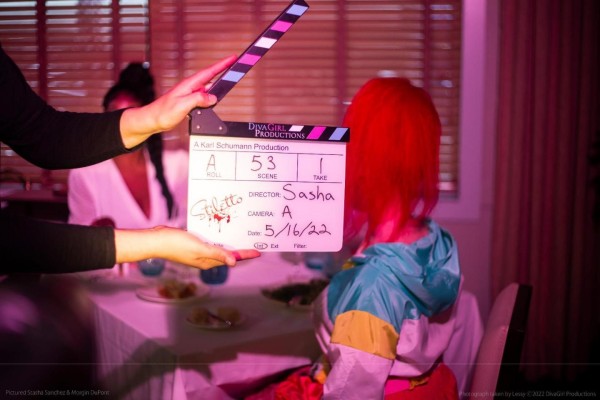 Stasha Sanchez & Morgin Dupont on the set of Stiletto
DivaGirl Productions presents Stiletto, a sizzling new transgender television series from Karl Schumann Productions.
Strike a Pose!
These hit lyrics by Madonna brought the legendary ballroom scene to the world stage for the first time. The year was 1989, and the material girl was preparing to launch "Vogue" while her choreographer, the legendary Willie Ninja, was concluding filming Paris is Burning. The Jennie Livingston documentary helped Madonna introduce the world to a new underground dance phenomenon and transgender subculture. Now, 33 years later, the figures from that documentary are being brought to life for TV. Dorian Corey passed after filming the documentary only to posthumously grace the cover of The New Yorker magazine with the headline "The Drag Queen with a Mummy in her Closet." Dorian's real-life turmoil inspired Ryan Murphy and Janet Mock to tell a version of her story in season two of Pose.
Based on the real lives of trans-identified Americans, Stiletto is set in the underbelly of seedy 1980s New York. Gina Germaine, Venus Xtravaganza, and Danielle Revlon join Dorian Corey in Stiletto to offer a voyeuristic view into transgender life. Stiletto dives deep into unsolved murders, drug addiction, and survival sex work. The real-life stories intensify the salacious drama that unfolds weekly on Stiletto. It is an extravaganza of edge-of-your-seat twists that serves up just the right amount of steamy nighttime drama.
Schumann, the executive producer, had this to say: "This is a series of real-life stories that were changed forever from a split-second decision. These women, much like many other minorities, were trying to survive in a world that refused to acknowledge them." When asked for a sneak peek into season one, the executive producer offered this juicy tidbit: "It only took one stiletto." Season one is coming to a screen near you in 2024, and it's the first fully trans-led production.
From the writers and editors to the cinematographers and directors, this production offers up authenticity. It was just that authenticity that ultimately won Stasha Sanchez the role of Octavia St. Laurent. If you recognize Stasha, it may be because she's a recent winner of HBO Max's Legendary. However, the former Coach model admits that dancing with Janet Jackson in the iconic "Rock with U" music video was a highlight in her career.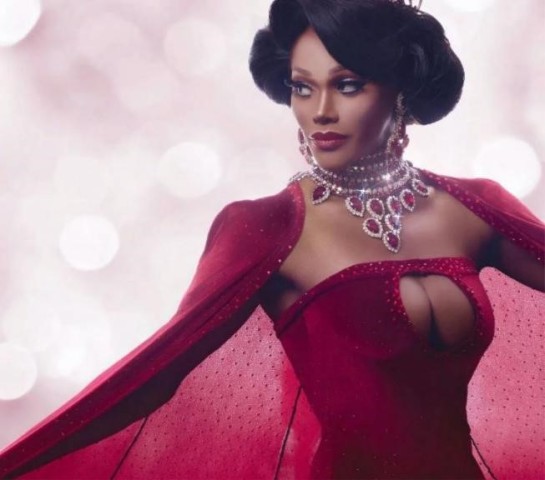 Stasha Sanchez
Sadaisha Shimmers
DivaGirl Productions
Trans inclusion through media.
Contact information: [email protected]
Media Contact
Company Name: DivaGirl Productions
Contact Person: Contact Media Department
Email: Send Email
Country: United States
Website: www.StilettoSeries.com